Nikon D5100 is the newest DSLR camera from nikon which developed from the previous version, Nikon D5000.The Nikon D5100 is placed in a entry level digital single lens reflect camera which means it's suitable for everyone who want to learn much about fotografy using DSLR without spend a lot of money, most people said this camera's price is very worthy due to its own feature.
Not a litle person said this DSLR camera shouldn't place in an entry level DSLR because it contains so many feature that is not proper in entry level camera, but they also said this camera is not suitable for the upper level (medium level camera) so the conclude this camera is in upper entry level zone
when Nikon announces the launch of D5100 DSLR camera that is equipped with 16.2 megapixel resolution lenses and DX-format CMOS sensor is claimed to be able to take pictures with sharpness and clarity are exceptional. Coupled with the image processing engine Nikon's EXPEED2 and technology HDR (High Dynamic Range), the color sharpness, contrast, and exposure accuracy will appear in the photo. This image processor also helps produce a high-speed autofocus to ensure clarity of each image results, even when taken in a state of motion.
Nikon provides a model D5100 Special Effects on the camera. This model helps photographers to maximize their creativity without the need to reprocess the images by using additional software on the computer. One effect is quite interesting is the Selective Color. Through this effect, the user can select up to three colors to appear in one image, while the other color is converted to monochrome. To generate images and stop motion movie that resembles a colorful sketch drawings, users only need to select the Color Sketch effect. Then there is the Miniature effect which can produce images and video with the feel of a mini-scale landscape. Taking photos and videos in less lighting conditions is not a problem with the presence of the Night Vision model D5100. This model showed performance equivalent to the Nikon pro DSLR which enables users to take photos with the ISO 102.400.
Nikon D5100 Users can explore their creativity by using a model that provides the flexibility of full manual selection of the aperture and shutter speed. Although using full manual model, each resulting image can be re-edited by the users directly from the camera. The addition of color effects and filters, as well as reduce the red eye effect does not need to be done on the computer. Active D-lighting feature on this camera helps produce images with a balanced level of exposure when the subject of my back to the light source.
Nikon D5100 can record 1080p full HD resolution video to full-time autofocus, manual exposure control, and choice of speeds at 24fps or 30fps. Users can change the focus of video capture with autofocus options are varied, such as face priority focus lens that can focus up to 35 faces the subject, subject-tracking, and normal or wide-area autofocus. In addition, full HD 1080p format, this camera can record 720p resolution video. Just like the photos, the video can be edited directly on the camera.
Taking pictures and videos from the standpoint that challenges can be helped with a 3 "921k dot resolution LCD on the D5100 camera. Position and tilt the screen can be adjusted in accordance with the wishes of users, thereby increasing the flexibility of alternative shooting angle. Coupled with the microphone ME-1 as an accessory to help record sound when shooting video, this camera is suitable for use by the video makers and journalists.
article source: Nikon
Feature of Nikon D5100
11-Point Auto Focus System
Autofocus
Autofocus for Sharper Subjects
Balancing Light and Shade Beautifully–Active D-Lighting
Built-In Flash
Clean and Clear Images, Even in Low Light
Create Incredible Movies–Full HD (1,920 x 1,080/30p) Movies
Exquisite Detail in Both Highlights and Shadows–HDR (High Dynamic Range)
Instant, In-Camera Post-Production
Intelligent Auto Pop-Up Flash
Quiet Shutter-Release Mode
Vari-Angle LCD Monitor
Spesification of Nikon D5100
1. Image Resolution: 16.2 MP
2. Sensor: 23.6 X 15.6 mm CMOS
3. Image Formats: NEF (RAW) dan JPEG
4. Video Formats: H.264/MPEG-4 Advanced Video Coding
5. Audio Formats: Linear PCM with built-in monaural or optional external stereo microphone; sensitivity adjustable
6. Movie Formats: MOV
7. Movie Size and Recording
– 1,920 X 1,080, 30 p/25 p/24 p, high/normal
– 1,280 X 720, 30 p/25 p/24 p, high/normal
– 640 X 424, 30 p/25 p, high/normal
8. Shutter Speeds: 1/4000s to 30 seconds
9. ISO Sensitivity
– 100-6400 ISO in steps of 1/3 EV; can also be set to approx. 0.3, 0.7, 1 or 2 EV
– (ISO 25600 equivalent) above ISO 6400; auto ISO sensitivity control available
10. Metering System
– Center-weighted: Weight of 75% given to 8-mm circle in center of frame
– Matrix: 3D color matrix metering II (type G and D lenses); color matrix metering II (other CPU lenses)
– Spot: Meters 3.5-mm circle (about 2.5% of frame) centered on selected focus point
11. White Balance: Auto, incandescent, fluorescent (7 types), direct sunlight, flash, cloudy, shade, preset manual, all except preset manual with fine tuning
12. Viewfinder:
– Viewfinder Type : Eye-level pentamirror single-lens reflex viewfinder
– Viewfinder Coverage : Approx. 95% horizontal and 95% vertical
13. LCD Monitor: 3.0″ TFT, 921,000 Dots, LCD Monitor Angle of View 170-degree wide-viewing angle
14. Internal Flash: Approximate 39/12, 43/13 with manual flash (ft./m, ISO 100, 68¡ÆF/20¡ÆC)
15. External Flash
– TTL : SB-900, SB-800, SB-700, SB-600 or SB-400
– Auto aperture : Available with SB-900/SB-800 and CPU lens
– Non-TTL auto : SB-900, SB-800, SB-80DX, SB-28DX, SB-28, SB-27 and SB-22S
16. Storage
– SD (Secure Digital) memory cards
– SDHC, and SDXC memory cards
note: but i higly reccomend you should use the SD MC rather than SDHC, because i have this camera and i found the most suitable memory card for this camera is SD MC
17. Dimensions: W=128 mm, H=97 mm, and D=79mm
18. Weight: 510 g without battery, memory card, or body cap
19. Warranty: 1-year Limited Warranty by Authorized Distributor
Price range of D5100
Nikon D5100 priced at U.S. $ 799.95 for the camera alone and U.S. $ 899.95 for the camera and lens AF-S DX Zoom-NIKKOR 18-55mm. Nikon Microphone ME-1 sold for U.S. $ 179.95.but actually i bought this D5100 in october 2011, the price is about $600 (kit-include ultra violet filter and SDHC MC but without VR lens)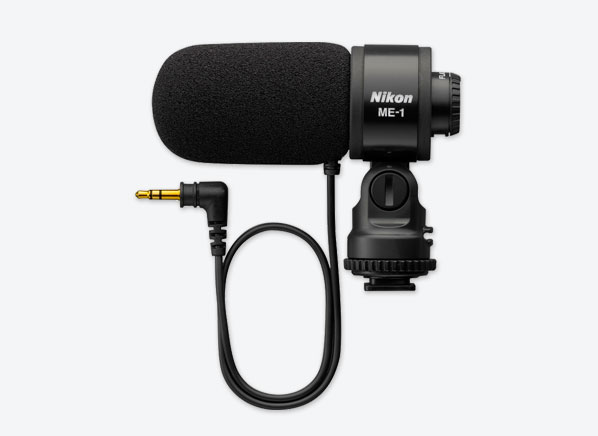 ok that's all that i can write here about this camera, only for information, the refference of this from my experience and this article is gathered from many website but unfortunately i forget it's addresses, if you are the blogger who wrote this article before me, please send your claim in comment form below

thanks for reading the Nikon D5100 full review

Article source: my own experience, my opinion, Nikon, and bhineka
Image source: kenrockwell.com, NikoNusa, google images and jagatreview.com

Tags: